We're lucky to be part of a vibrant community of businesses and individuals who make Bozeman a unique place to live and visit.

We love to highlight our wonderful, satisfied clients; below you can find testimonials from our customers, as well as information about Bozeman and jewelry industry companies we partner with.
Customer Reviews
Thanks for the great job on my ring! I love it!" Ben created a gorgeous three stone diamond ring in 14K and Platinum for Sue!
Our wedding bands are unique pieces of art, created by a true craftsman. Your work is greatly admired by whoever sees our rings." Jenny designed and Ben created two custom matching wedding bands for Ken and Sarah with the Bridgers engraved on the rings! They are a beautiful piece of art!
The ring arrived and my husband brought it out to me today. It is beautiful!! We are both very happy with it and it fits perfectly!! Thank you so much for all your help and good service!
Thank you very much for creating the beautiful ring I received in the mail. It is simple, gorgeous, and I wear it with pride knowing it was created with skilled and experienced hands! It was entirely worth the wait. Thank you so much!
"Thank you for re-sizing and adjusting my ruby/diamond ring! The kind professionalism exhibited by everyone there is a testament to why you are the BEST jewelry store in Bozeman. I truly appreciate you doing this for me."
Thanks so much for making the design of my ring such a great experience. It is stunning! You guys are the BEST!
Five Stars The Gem Gallery is all aces...great job to Don and everyone!
Thank you for all of your help. The pendant is lovely and was thoroughly appreciated. The stone was a beautiful blue and the chain you picked was perfect for the pendant. My love has already received many comments on it. Thanks again for working this with me and helping me through the process. We really think the pendant is beautiful.
Sweet Pea cannot thank you enough for the design and creation of the beautiful sweet pea brooch. As you could probably tell, she absolutely loves it and we were so pleased to be able to give her something so special to honor her with. From everyone on the board - thank you for being part of JoAnn's memorable day.
"Thank you so much for making Catlin's engagement so special. Every time the "story" is told it brings tears to the eye of those who hear it. You guys are wonderful"
"Thank you all! My ring is perfect and all that I wanted and so much more! You guys are great"
"Thank you for bringing my vision to fruition. She absolutely loves the ring and gets a lot of compliments on it and I have the Gem Gallery to thank. Keep up the great work."
A big thanks to Don Baide for his fair and professional demeanour while dealing with me during a recent transcation. The transaction was a difficult one for me and he was not only very understanding but gave me hundreds of dollars more than anyone else in town offered me. I am so glad I went in to his store.
I wanted to say thank you so much for repairing my wedding ring after it had to be cut off due to an accident. I can't thank you enough for your generosity in fixing it. It is a beautiful ring and the sentimental value it has to me makes it priceless. Many thanks!
"I just ordered a gold Yogo sapphire bracelet as seen in "Big Sky Journal" from Don at Gem Gallery and am thrilled. It exceeded my expectations. I visit Bozeman every summer and am so excited to have a special Montana keepsake which I will give to my niece someday. This is my favorite bracelet and the color of the sapphires is exquisite."
Thank you so much for the coins and gold nugget you donated to us for the annual Gold Prospectors Hunt at Radersburg. We had a great time and excellent turnout despite the cold dusty wind. Thank you again for helping make this event a success.
Don, you are the best. We will remain a loyal customer for life. Thank you.
Dear Don & Staff, Many thanks for the beautiful emerald ring. I love it and take such joy in wearing it. It was a pleasure meeting you in October. I fell in love with Bozeman and your gem store! Many thanks again for both of my wonderful rings Happy holidays
Hi Barbara, thank you to everyone who made my rings. They are so beautiful!
I am delighted to be able to wear gemstones that have been passed down to me in contemporary settings that fit my current lifestyle and aesthetic. From the vision stage to completion, you made the process enjoyable and fun! Thank you so much. Each piece of jewelry is stunning!
"We recently purchased a yogo sapphire/diamond band for my wife. We are very pleased with the quality of the purchase and with the efficient and friendly service we received from Brandon. Although he is a very young man, he is very knowledgeable about gems and definitely shows his passion for his profession. The service we received from him was excellent. It was our first trip to Bozeman and we had been referred to The Gem Gallery by a friend in Butte. We are very pleased with our experience and highly recommend The Gem Gallery and especially Brandon."
Tell Us About Your Gem Gallery Experience
Friends of the Gem Gallery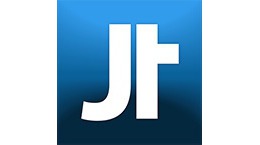 JTech Communications
JTech Communications provides comprehensive website development services. Their web design and marketing team based in Bozeman, Montana has extensive expertise in website design and development, web hosting and internet marketing.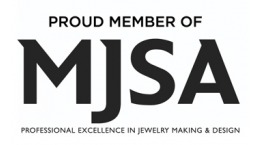 Manufacturing Jewelers & Suppliers of America
MJSA provides information and support to jewelry makers, designers, and related suppliers to achieve professional excellence.
We want to help everyone feel safe and included in our beloved neighborhood, and we are devoted to strengthening our very own LGBTQ+ community. This is why we are a proud participating business with Open to All!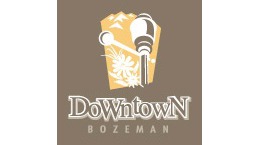 Downtown Bozeman Association
We are a proud member of the DBA! Visit the Downtown Bozeman Association to learn more about what's going on in Bozeman!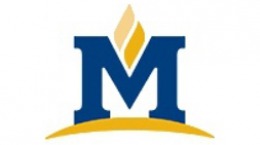 Montana State University
We are lucky enough to have a great college in our community! Feel free to explore MSU!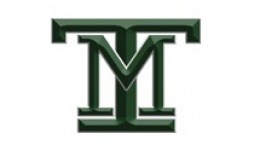 Montana Tech Geological Engineering
Montana Tech in Butte has a great program for mining. Please click here to learn more!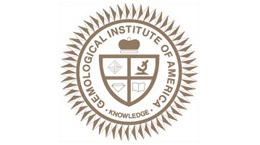 Gemological Institute of America
G.I.A. is the top diamond grading laboratory in the country. We proudly offer diamonds graded by G.I.A. If you have any questions about how a diamond is graded, this is the site to visit.