The Gem Gallery, located in downtown Bozeman, Montana, is Bozeman's premier custom jewelry store. We have been creating custom jewelry in gold, platinum, palladium and silver since 1994. From the beginning, we have had one of the largest selections of Yogo Sapphires and Fancy Montana Sapphires available. Our store and our designs have been built on the beauty of Montana's own Sapphires.
Explore our Store
Over the years we have grown, not only in our custom designs and jewelry we offer, but also in the services we provide and to a bigger, better location! In 2013, we moved and expanded into our current location, the corner store at 402 E. Main St. While we have been in the same building for over 20 years, we took over the corner spot and increased our space to become "the most comfortable" jewelry store in Bozeman. We are often told it feels like a Montana living room with beautiful jewelry to look at! Our beautiful new store, our great customer service and our private label jewelry line helped us become one of "Americas Coolest Jewelry Stores" through the jewelry trade magazine, IN-Store. This designation is awarded by trade industry professionals and other jewelers, so it is a huge honor to be "Cool!" Please explore more about The Gem Gallery through many pages on our website or come visit us in beautiful downtown Bozeman!

What is a Yogo Sapphire?
We are proud to feature one of the largest collections of brilliant, all-natural
Yogo Sapphires
in America. Produced from only one location in the world, the Montana Yogo Sapphire exemplifies a truly rare gem. It is an all-natural sapphire that requires no treatments. Ninety-five percent of the world's sapphires must be treated with heat to achieve the brilliant colors for which sapphires are known. However, the gorgeous natural Yogo Sapphires featured at The Gem Gallery are never treated. Besides their beauty, the mining of Yogo Sapphires has had a very turbulent past. From floods to war, the history of the mine is as unique as the sapphire itself. You can read more about the mine on our
Yogo Sapphire History
page.
What is a Fancy Montana Sapphire?
The Gem Gallery also features a wide variety of
Fancy Montana Sapphires
. These beautiful sapphires also come from Montana and are found in every color of the rainbow. They are usually heat-treated to enhance their natural color and clarity and bring out their true beauty. There are a few locations within Montana that these sapphires are found with the majority of our sapphires coming from the Sapphire Mountains near Philipsburg, MT. Sapphires throughout the world come in many colors, but Montana is the only place where all the colors of the rainbow can be found in one mine. These sapphires are beautiful from pale aquamarine color to intense oranges and nearly everything in between. Perfect for everyone!
The Gem Gallery also offers
GIA certified Diamonds
. We specialize in both ideal cut and hearts-and-arrow cut diamonds that achieve maximum brilliance and light refraction. The Gem Gallery has the resources to find diamonds specific to your requirements in size, clarity, color and even rare cut including the Cushion and Asscher cut.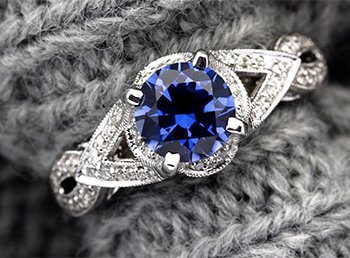 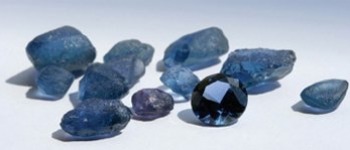 CONTACT THE GEM GALLERY