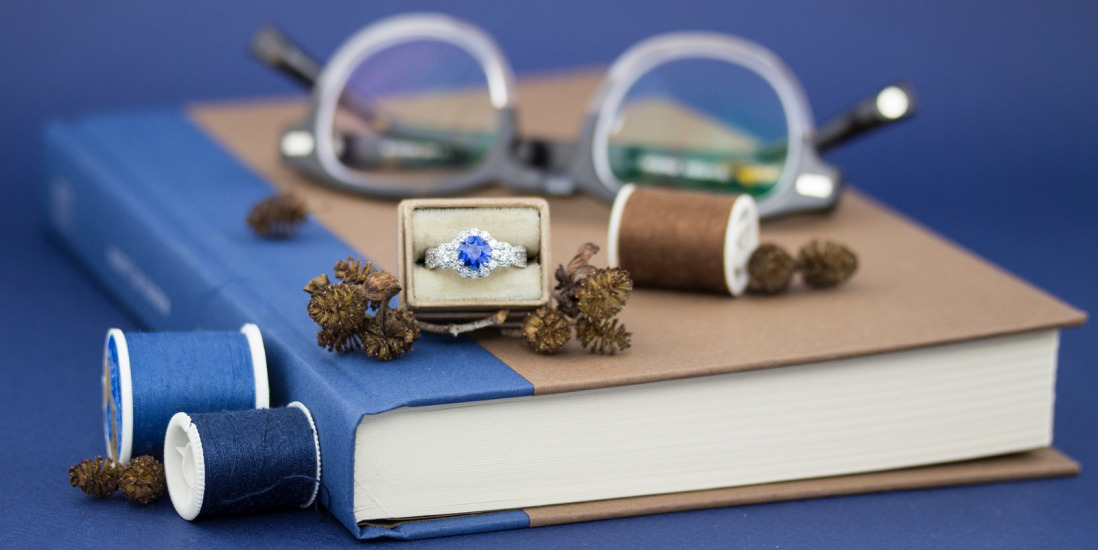 Temporarily Closed
UPDATE: November 24th, 2020

We will be closed until Friday the 27th
Out of an abundance of caution, we will be closing the store to the public until after the holiday. We will give an update soon!
Thank you for your patience!

* * * * * * * * * * * * * * * * * * * * * * * * *
UPDATE: August 12th, 2020

Appointments preferred
We are now open for walk-ins! However, appointments are encouraged for your safety and ours. For services like custom projects, appointments will be required. We are still at a max occupancy of 6 and masks are required as usual.
See you soon!

* * * * * * * * * * * * * * * * * * * * * * * * *
UPDATE: July 21th, 2020

The Gem Gallery is operating by appointment only, again.
With the rising infection rates in Gallatin County we have decided to be operated our showroom by appointment only in order to limit our staff's exposure. We will be utilizing emails and phone calls whenever possible to provide the best service while making safety our number one priority. For anything that can't be done through distance, such as pick-ups, drop-offs finger sizing, etc, we are happy to meet with you during normal business hours by appointment. To make an appointment please call 406-587-9339 during our business hours, or email us anytime via info@gemgallery.com
Thank you for being understanding, creative, and flexible as we keep each other safe!
* * * * * * * * * * * * * * * * * * * * * * * * *
UPDATE: June 29th, 2020

The Gem Gallery is open and operating
After a full professional cleaning by Buffalo Restoration and a full staff freshly quarantined and healthy, we are definitely ready to be back. We might have just become the safest store in town!
That being said, we have a few new safety precautions that we will be taking to ensure that our staff and community stay that way.
- Masks are required for everyone in the store. We will have masks available to those who forgot theirs on their kitchen table, we get it!
- Max occupancy will be 8 customers, so don't hesitate to shop alone, we promise we are a good time.
- A sanitation station will be available for your jewelry, and any that you might want to try on!
Thank you for your support, we are so excited to see you!
* * * * * * * * * * * * * * * * * * * * * * * * *
UPDATE: June 16th, 2020

The Gem Gallery will be closed until June 29th.
On Monday June 15th one of our staff members started showing symptoms and tested positive for Covid-19. We were first alerted Saturday night that this staff was likely exposed outside of The Gem Gallery. They were last in the store on Friday June 12th.
We are working with Gallatin County Health Department and following their guidance fully. Our staff are all on a precautionary fourteen-day quarantine to make sure this does not spread further. Our facilities will be thoroughly cleaned and sanitized by Buffalo Restoration prior to reopening on June 29th. We are working with the health department's contract tracers to notify anyone that had significant contact with this staff member so they can take appropriate actions.
While our store is closed our staff will not be working from home to allow them to focus entirely on staying healthy. Any items ordered through our website will be shipped after we reopen. We recognize this situation is disruptive, particularly to our customers that have active repairs and projects. Health and safety of our staff, our customers, and our community are our focus currently. We appreciate everyone's patience and understanding.
Please contact Jason
by email through jason@gemgallery.com
with any questions or concerns. We will be remotely checking our voicemails periodically. For any emergencies please call 406-539-3973.
The Gem Gallery
* * * * * * * * * * * * * * * * * * * * * * * * *
UPDATE: May 20th, 2020
We are excited to announce that our showroom is fully open!
Staff will be wearing masks and enforcing social distancing regulations to ensure the continued safety of our employees and our clients. While we'll still encourage making appointments, our store will be fully operational for walk-ins and perusing at a limited occupancy.
As always, please feel free to reach out to us if you have any questions or concerns! We can be reached by email at info@gemgallery.com and by phone at (406) 587-9339.

* * * * * * * * * * * * * * * * * * * * * * * * *
UPDATE: April 27th, 2020
We will be re-opening with reduced operations on Monday, May 4th!
Though we'll be opening back up, we will still do our part to protect both our clients and our staff. Our showroom will be open for appointment only until further notice and our staff will be available to assist clients by phone or email. Please call to make an appointment for any of your jewelry needs.
For security purposes we ask that you please temporarily remove your mask and smile for the camera before entering the store. Feel free to put your mask back on afterward!
Our online inventory showcases a vast selection of beautiful pieces, so feel free to browse our website! And the cherry on top is that all online orders come with free shipping.
As always, please feel free to reach out to us if you have any questions or concerns! We can be reached by email at info@gemgallery.com and by phone at (406) 587-9339.
We are thrilled to be re-opening and serving our community again! Thank you for your continued support of local businesses during these trying times.
* * * * * * * * * * * * * * * * * * * * * * * * *
UPDATE: March 27th, 2020
Following the Governor's orders, we will be closing our store during the stay-at-home directive starting on Saturday, March 28th and running through April 10th.
Our staff will be working from home during this period. We are taking this time to catch up on client and store projects, expand our inventory on our website, and tackle ideas that have been on the "someday we'll have to time" list. We will continue to assist clients, primarily through email and text messages so please don't hesitate to reach out with any questions, concerns or your favorite joke. Some services will not be possible from home but we will do the best we can. We appreciate your patience and understanding.
We have much of our jewelry and gemstone selection on our website so please feel free to shop online. We are actively adding new products every day! Any orders received during this closure will be processed as soon as possible. We will contact you shortly after you place the order will an update.
We can be reached by email at info@gemgallery.com or by text at 406-587-9339. We will not be in the store to answer our phones but we will be checking messages regularly. For anything urgent please call 406-539-3973.
We appreciate your patience and understanding through this difficult time. We will get through this together!
* * * * * * * * * * * * * * * * * * * * * * * * *
UPDATE: March 18th, 2020
After careful consideration
The Gem Gallery is closing our show floor but maintaining all other operations
in order to best protect our staff and our community. While our showcases will not be on display, we will be available to help all clients through other channels. Please feel free to call or email with any jewelry needs during our standard business hours.
We will be available by appointment for jewelry drop off or pick up.
Many of our pieces of jewelry and gemstones are listed on our website for sale.
We are offering free shipping on all orders through our website.
We will still be offering jewelry repair and custom design during this time. Please first call and talk with an associate about what you are looking to have done. We will let you know how we can best assist. For repairs we will check in all items needing repair work by appointment. Then after evaluating what work needs to be done we will call or email with a quote. For the health of our staff we will not be evaluating jewelry repairs while you wait. We will also temporarily stop our jewelry cleaning services independent from repair work. For custom work please call or email to set up a phone consultation to get a project started.
We understand that this is disruptive to our valued customers. It is after long and thorough evaluation that we determined that this is the best way to keep our staff, our families and our community safe and healthy during this difficult time. Some of our staff will be working from home.We appreciate your understanding and patience. We hope we will be able to fully take care of all of your jewelry needs.
Please do not hesitate to reach out with any questions or concerns by phone 406-587-9339 or by email to info@gemgallery.com.