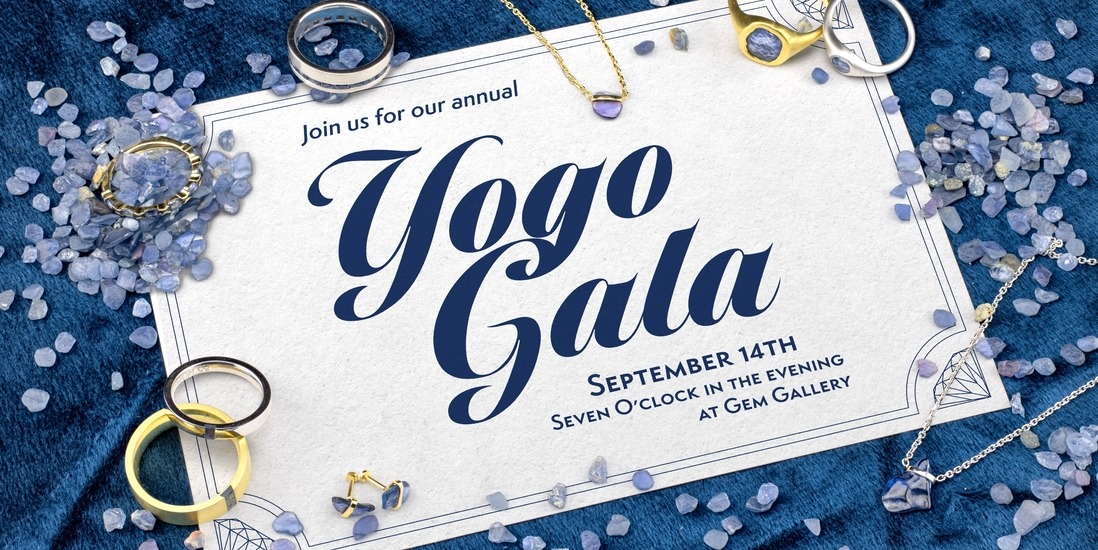 Join Us for our Annual Yogo Gala
Our Annual Yogo Gala will be highlighting all things Yogo as well as a sneak preview of something we're very excited about. There will be food, drinks, and a presentation to top it all off!

September 14th
Starting at seven o'clock
at Gem Gallery
To celebrate another phenomenal Gala, we're also having a huge sale!