14k Yogo Ring
This product is no longer available.
If you're interested in a piece of jewelry in this style, please
contact us
.
The Gem Gallery's in-house design team includes two full time goldsmiths.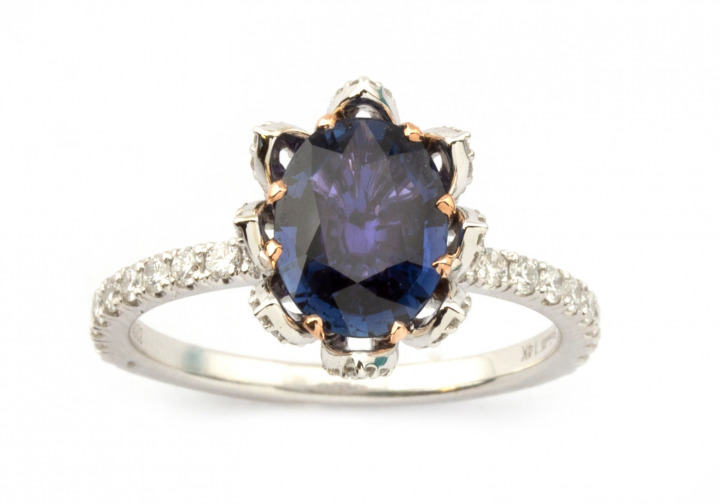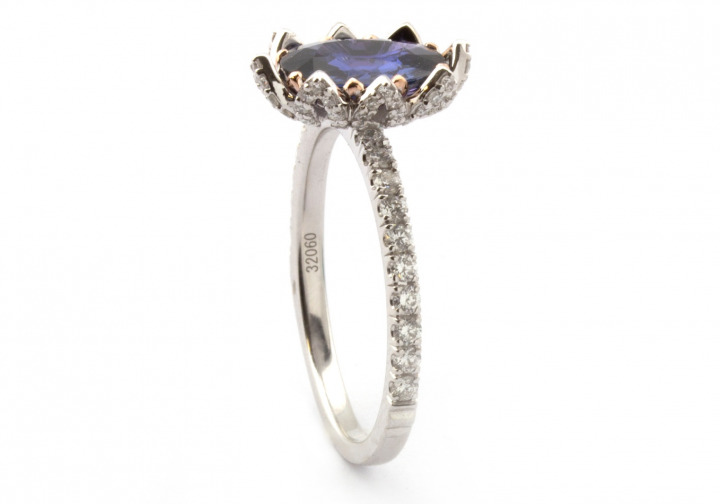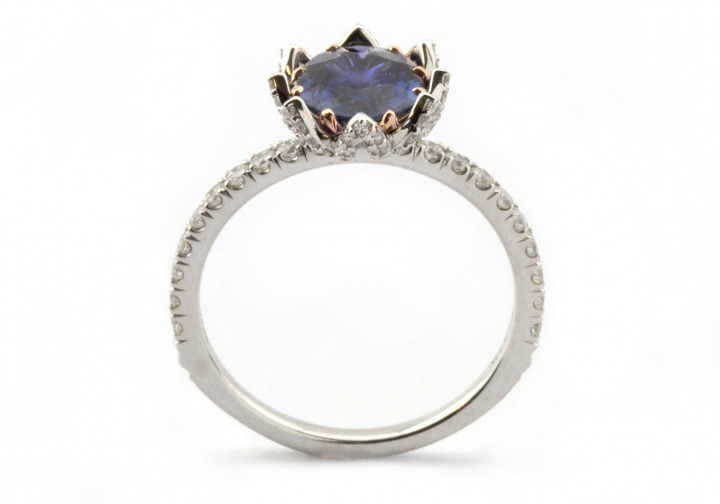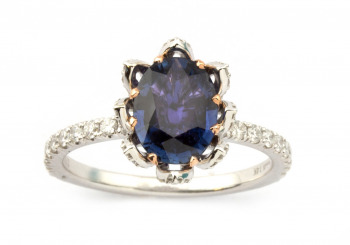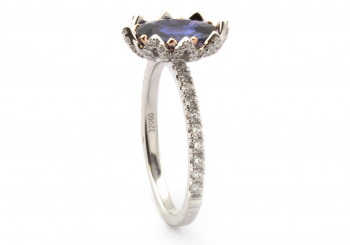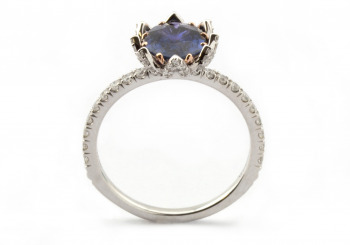 Details
A two-tone rose and white gold ring featuring a unique floral-style prong setting that hugs an oval-cut Yogo Sapphire.
Stock Number201-02738Center StoneYogoWeight1.44ctAccent StoneDiamondWeight.55Size6.5Other InformationDiamond Color: G/H Diamond Clarity: Si1 Yogo Color: B/P Yogo Clarity: Aa+ Yogo Dimensions: 8.86mm x 6.66mm x 2.78mm
We are always happy to customize pieces.