14K Yogo Sapphire and Diamond Pendant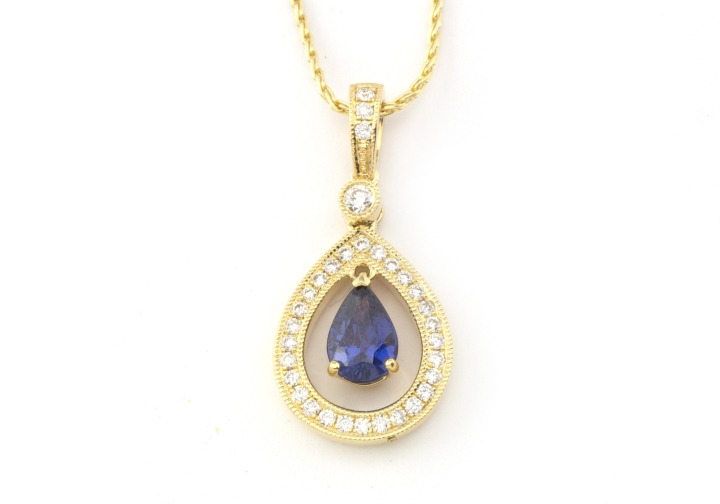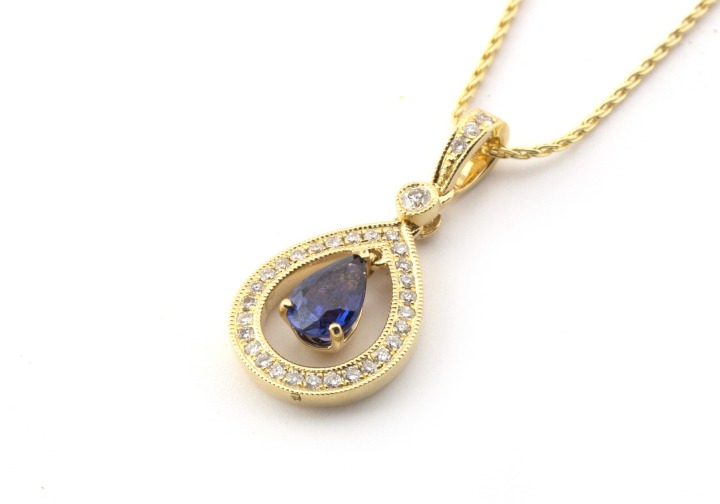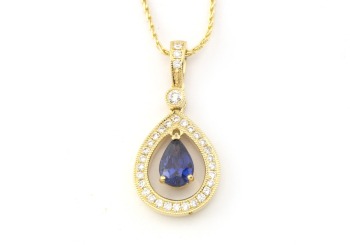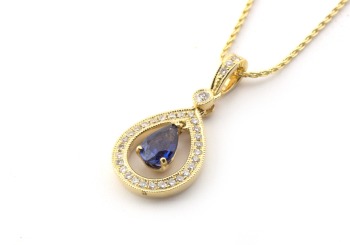 Details
This diamond embedded pear shaped halo perfectly frames the magnificent Yogo Sapphire. The floating setting creates subtle movement and sparkle.
Stock Number
231-03683
Metal
14K Yellow Gold
Center Stone
Yogo Sapphire
Weight
.61 Ct
Accent Stone
Diamond
Weight
.20 Ctw
Other Information
Blue AAA Yogo Sapphire, 32 Round Accent Diamonds,
Chain not included.
We are always happy to customize pieces.
Coordinate Your Look
14K Yellow Hoop Earrings
Details

Our team favorite! 14K Yellow Gold inside out Montana Yogo Sapphire Hoop Earrings.


Stock Number211-02703

View All Product Details