18K Yogo Sapphire and Natural Pearl Vintage Necklace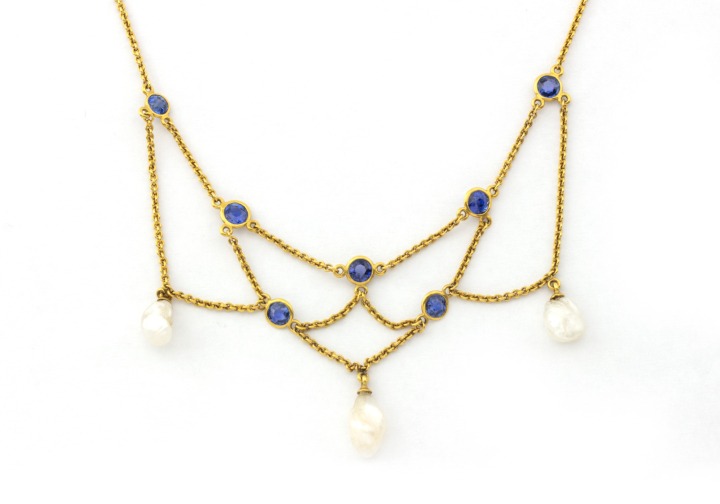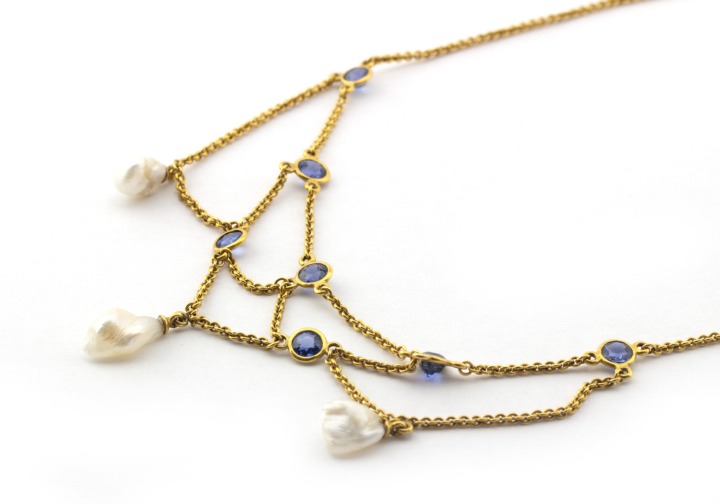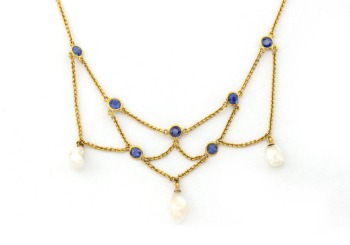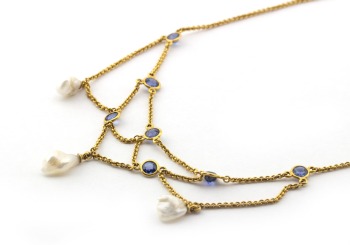 Details
This exceptional vintage necklace interlaces seven step cut Yogo Sapphires. The piece is further embellished with three dangling, natural, non-cultivated pearls. Truly a distinctive piece of history, a timeless treasure and a standout addition to your collection.
Diamond Grade
View Report

Stock Number
231-03475
Metal
18K Yellow Gold
Center Stone
Yogo Sapphires
Weight
4.00
Accent Stone
Natural Pearls
Length
16 inches
Other Information
7 Step Cut Yogo Sapphires, GIA Certificate 2203080253
We are always happy to customize pieces.
Coordinate Your Look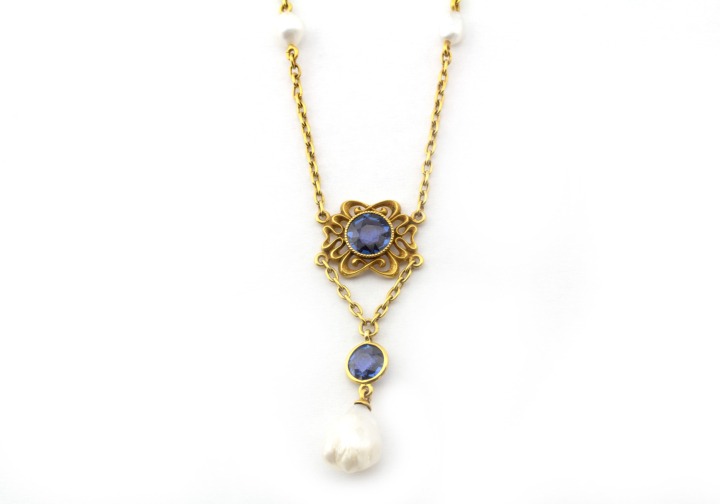 18K Yogo Sapphire and Natural Pearl Vintage Necklace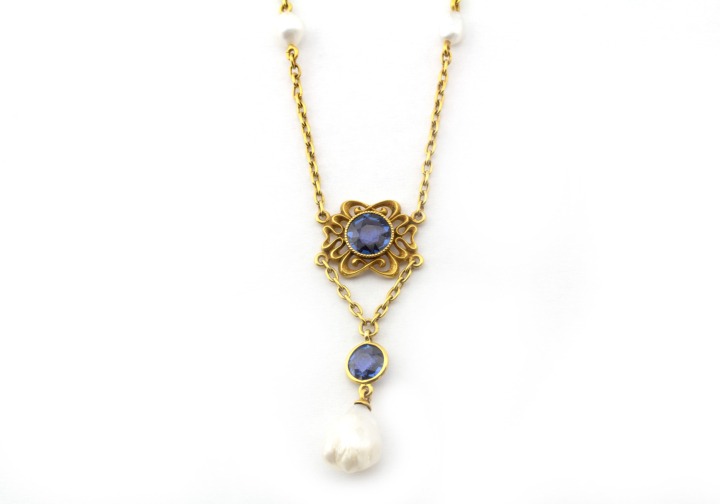 Details

At the focal point of this distinctive vintage necklace is a 1.20 carat petal cut Yogo Sapphire surrounded by flowing golden Art Nouveau lines in 18 karat gold. Below hangs a .84 carat Yogo suspending a natural, non-cultivated pearl. Accentuated along the chain are 4 additional pearls. This exceptional vintage work of art is a true heirloom for your collection.

Stock Number231-03478

View All Product Details