14k Diamond, Amethyst, London Topaz Tennis Bracelet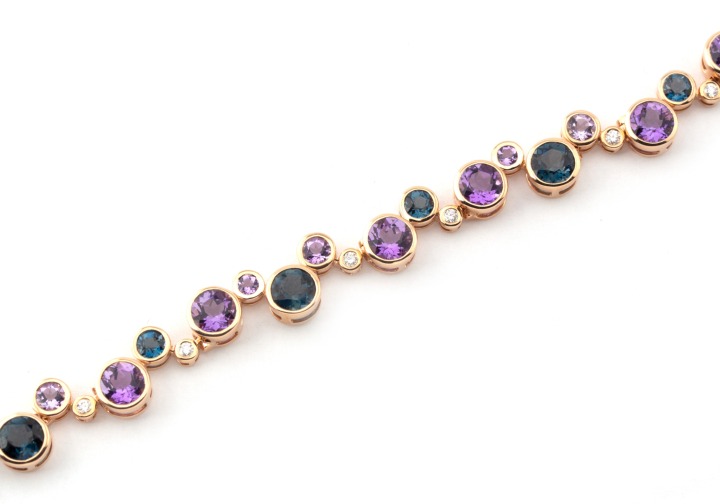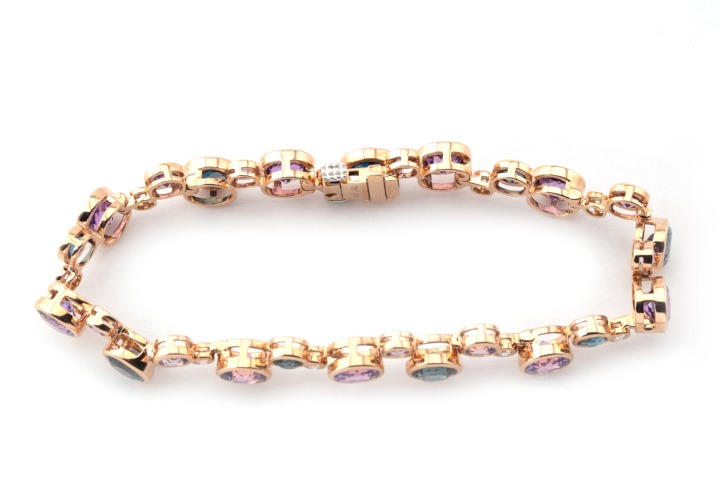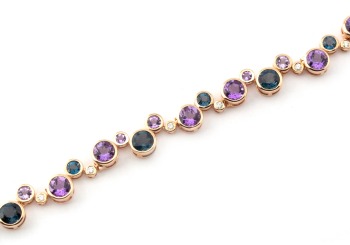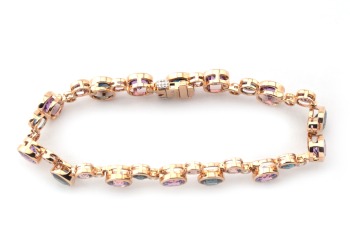 Details
This rose gold tennis bracelet is embellished with a collection of bezel set Amethysts, London Blue Topaz, and accent Diamonds. The playful arrangement of stones makes this piece contemporary and stylish.
Stock Number
240-00079
Metal
14K Rose Gold
Center Stone
Amethysts
Weight
8.20 ctw
Accent Stone
London Topaz
Weight
5.70 ctw
2nd Accent Stone
Diamonds
Weight
.30 ctw
Length
7 inches
Other Information
9 Round H Si3 Diamonds, 18 Round Amethysts
We are always happy to customize pieces.
Coordinate Your Look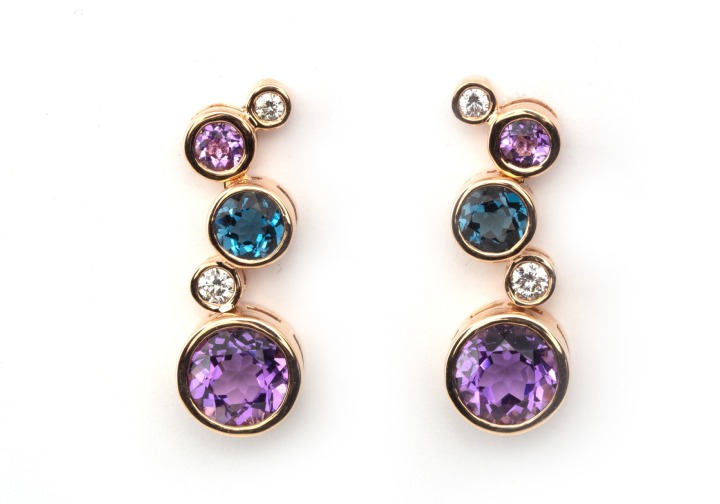 14k Amethyst, London Topaz, and Diamond Drop Earrings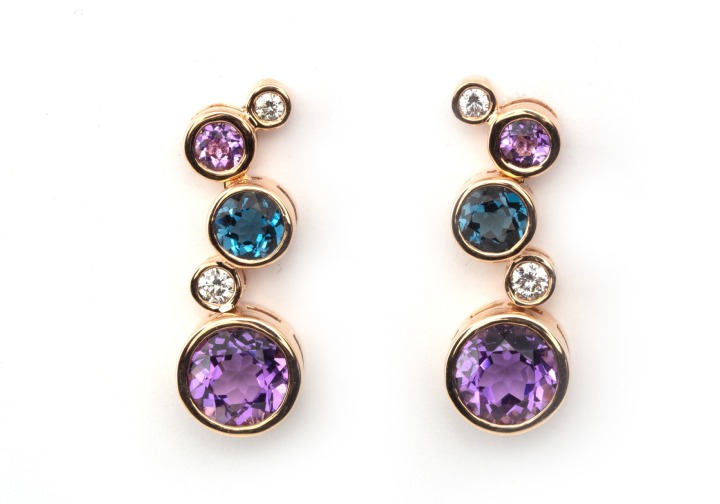 Details

These playful rose gold drop earrings are embellished with a collection of bezel set Amethysts, London Blue Topaz, and accent Diamonds.

Stock Number210-00897

View All Product Details