14K Yogo Sapphire Drop Earrings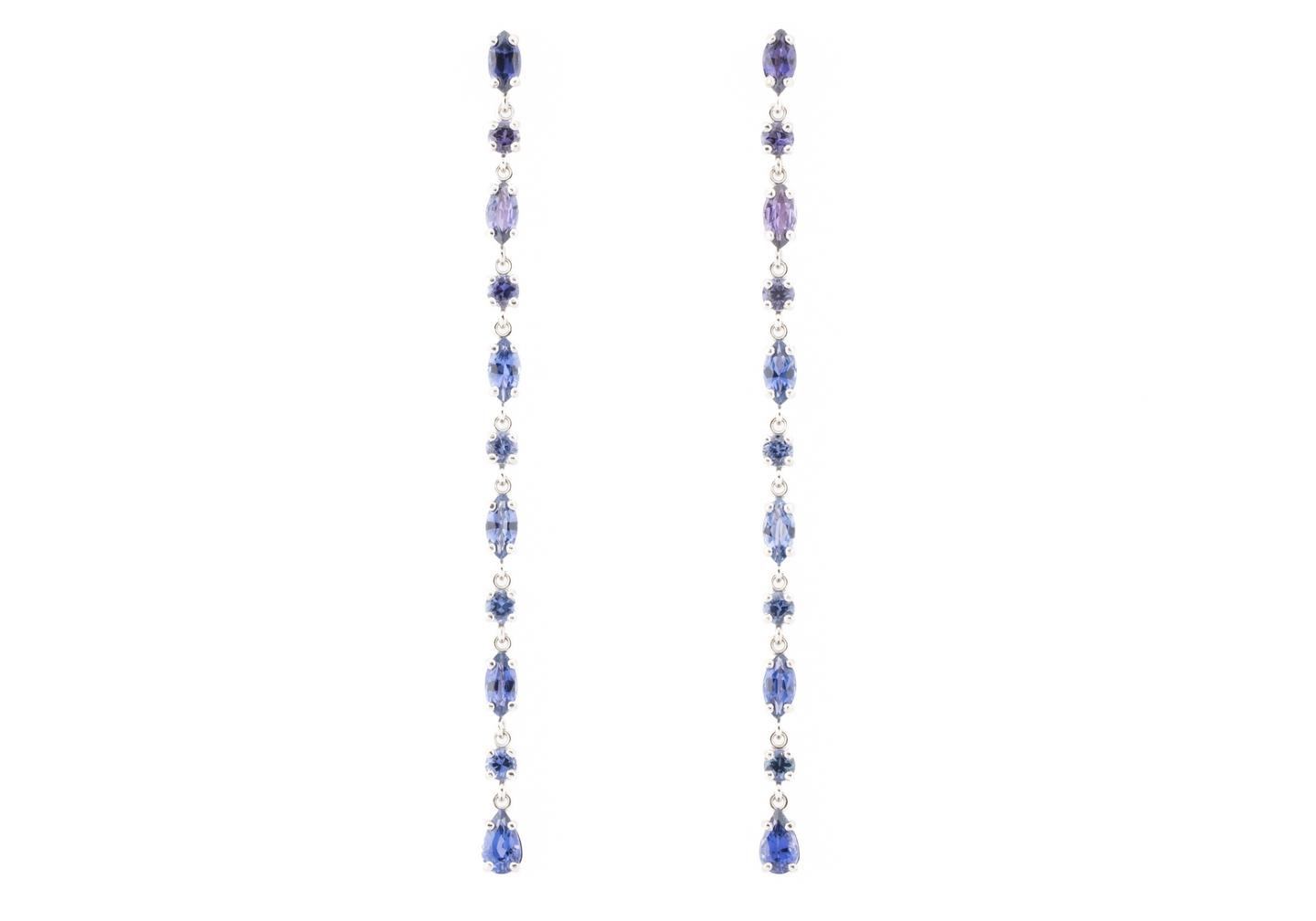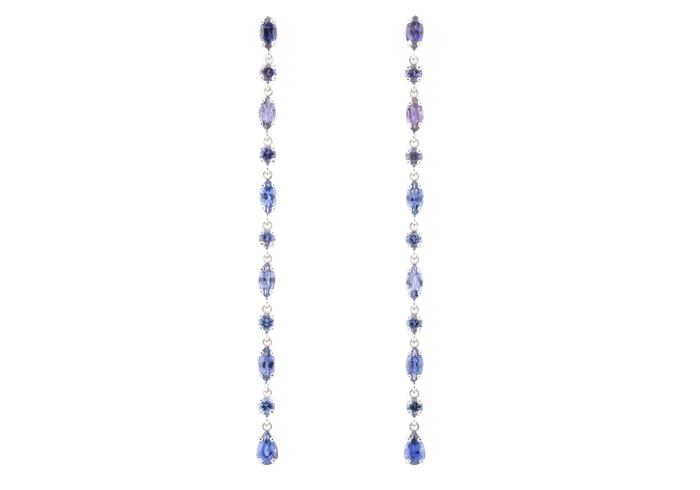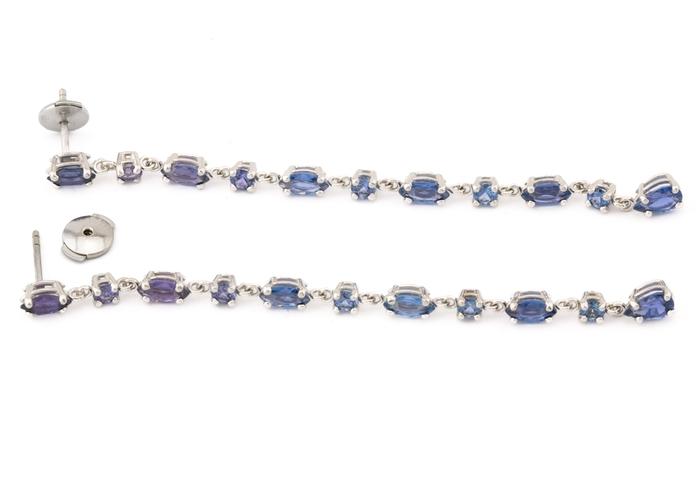 Details
Classy and full of color, this stunning pair of earrings boasts 4.76 carats of Yogo Sapphires. Alternating marquise and round cut Yogos extend for just over 2.5 inches, finishing with an elegant pear cut Yogo on the end.
Stock Number
211-02919
Metal
14K White Gold
Center Stone
Montana Yogo Sapphire
Weight
4.76ctw
Other Information
Marquise, Round, and Pear cut, Blue, AA+ to AAA Yogo Sapphires.
We are always happy to customize pieces.
Coordinate Your Look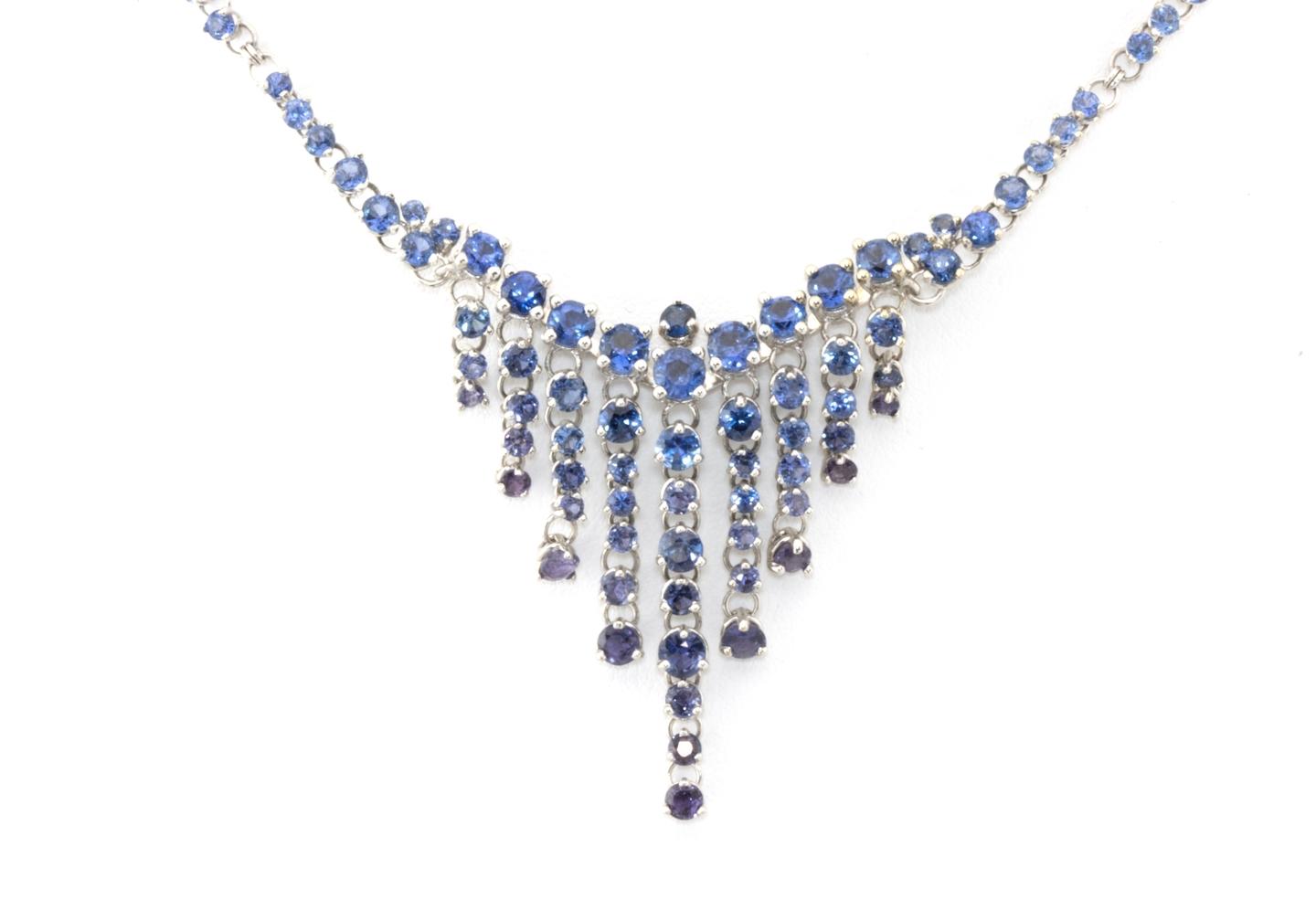 Yogo Sapphire Necklace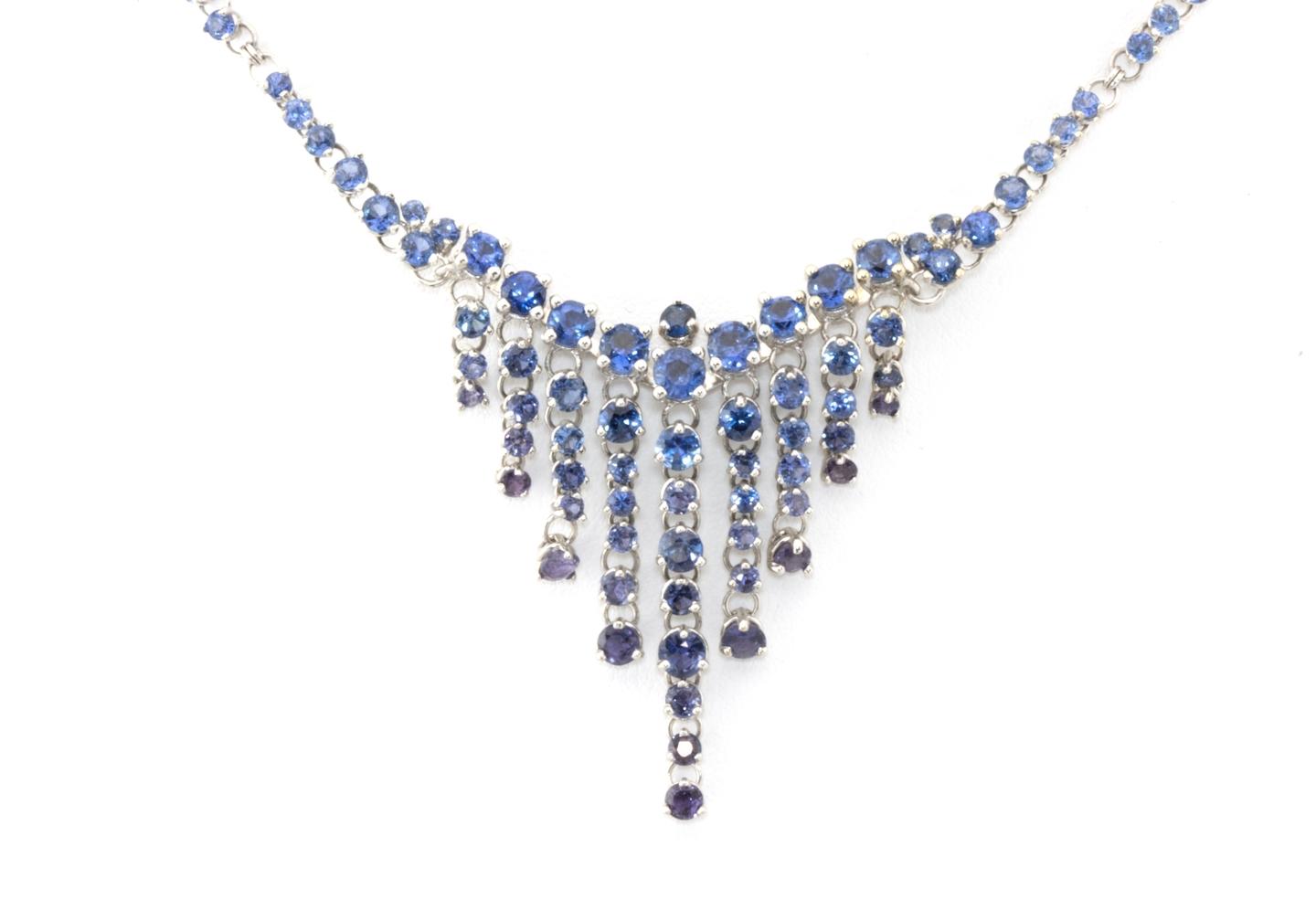 Details

This showstopping necklace was crafted by a highly talented local jeweler and a good friend of Gem Gallery. With a stunning 17.74ctw of Yogo Sapphires, this necklace is reminiscent of those worn by royalty. The cascading design wears beautifully, and with your movement, the Yogo Sapphire's deep blue color becomes radiant. You'll never tire of the range of blues and extravagant detail of this standalone piece.

Stock Number231-03758

View All Product Details