Back to List
Follow the_gem_gallery on Instagram
May 25, 2014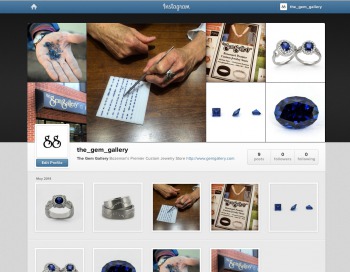 The Gem Gallery is moving up in the social media world!
If you have an Instagram account, make sure you start following the_gem_gallery.
We'll keep you posted about new jewelry designs and lines in the store, as well as upcoming events, sales, exciting news, and much more! Watch for pictures of LOTS of Yogo Sapphires!
http://instagram.com/the_gem_gallery
More of What's New