Back to List
After Five Years, The Vortex Yogo Mine is Reopening
August 18, 2017
There's a good reason the official nickname for Montana is "The Treasure State." Montana is rich in gold, silver, platinum and palladium. It also boasts a wide array of precious and semi-precious gemstones. But one of its riches, and most beloved treasures is the Yogo Sapphire: a gemstone known for its deep blue color. The world contains only one source of Yogo Sapphires, and it is here in Montana. More specifically, the mine resides in Judith Basin County near the middle of the state. The mine, however, has laid dormant for years. Demand for Yogos, on the other hand, has been anything but sleepy. Because of this, we are ecstatic to announce: Don Baide has purchased the Vortex mine and will begin operations soon.
For a full explanation of the one of a kind geological formation as well as the entire history of the mine, read through our
Sapphires of Montana
page and our
Yogo Sapphire Gemology
article.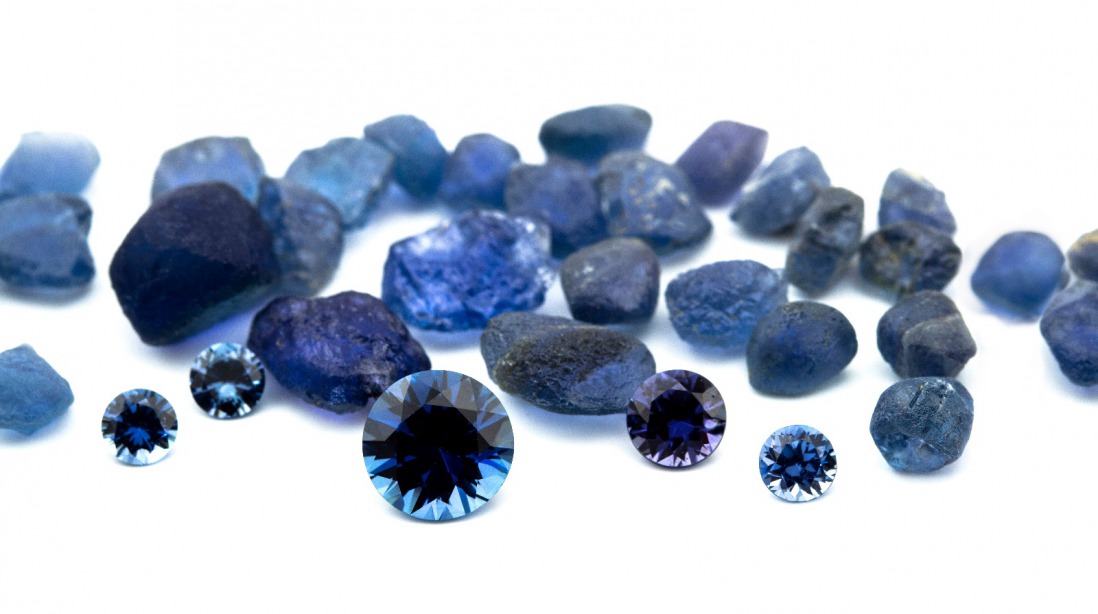 Purchase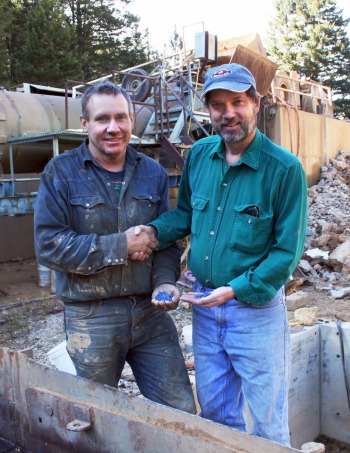 After nearly a year of negotiations, Don has closed on a deal with Laurie Roberts, widow of former owner operator Mike Roberts, to buy the Vortex Mine, including all claims, rights and equipment. The Vortex mine has been closed for the last five years. The previous owner, Mike Roberts, died tragically in an accident while inside the sapphire mine. He was a good friend of the Baide's. By reviving the Vortex Mine, Don hopes to continue his friend's legacy. After Mike's death, the mine went through rigorous safety updates. After passing all inspections, it was reopened for a brief season. We will continue improving the mine's infrastructure to guarantee that it is a safe, sustainable operation.
Our Plan
Don has started a new company, Yogo Mining Company, that will operate the mine, organize the stone cutting, and distribute Yogos. We intend to run the mine as a small but effective operation. Our six-person team will use drill and blast mining techniques 350 feet underground to extract Yogos from its unique linear vein formation. We intend to run the mine on a seasonal basis. This should produce a sustainable flow of Yogos that will supply jewelers around the state without creating a shock to the market. We will cut all of our larger stones domestically, including using several local Montana gem cutters. All small stones will be cut internationally. Don has over 40 years of experience organizing cutting operations in Thailand and will use his experience to guarantee all Yogos are cut to the highest standards.
As anyone who knows Don can vouch for, he is not a greedy man. We now have the only operation producing Yogos on a large scale, however, we don't intend for The Gem Gallery to be the only seller of Yogos. Yogo Mining Company will supply other jewelers with the entire range of size, color and quality. Don believes that this is not only healthy for the Yogo loving community, but that it is only fair. He started out of college building jewelry in a rented basement. Yogos have allowed him to build a business, buy a house, raise a family, and now purchase the mine. He hopes they will do the same for other aspiring jewelers. The Gem Gallery will continue to have to widest collection of Yogos as well as the most exquisite specimens that the mine produces.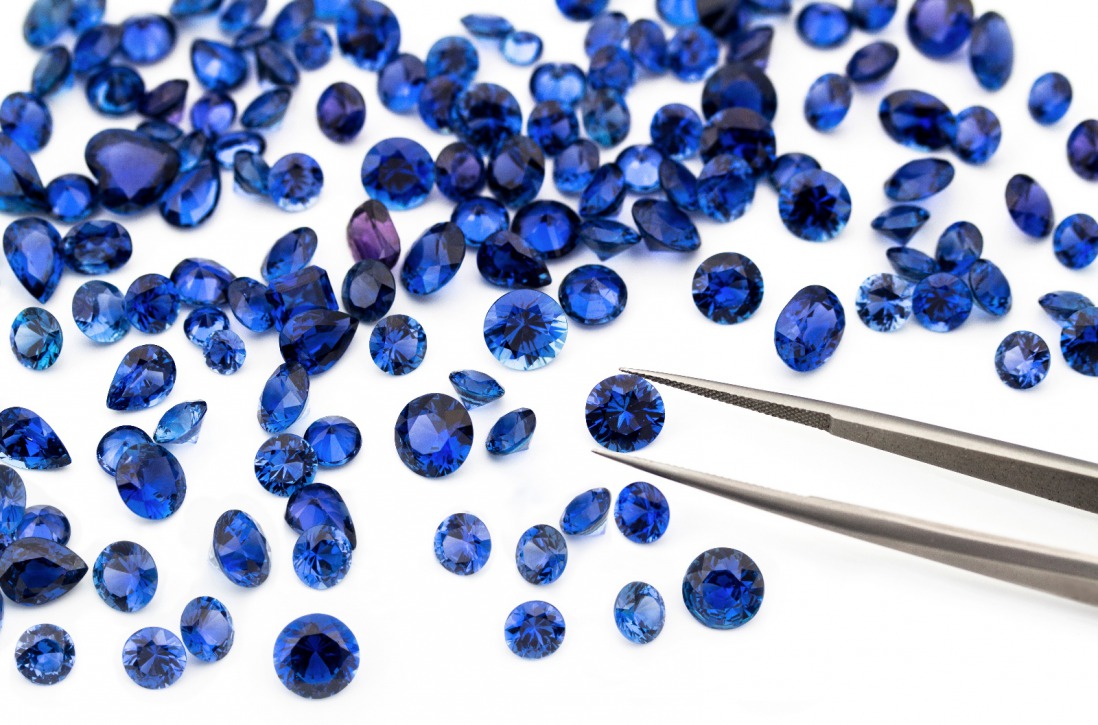 Environmental Impact
The Gem Gallery, under Don's leadership, has always been committed to giving back to our community. Yogo Mining Company will be no different. While mines by their very nature disrupt their environment, we will do everything we can to minimize our impact and ethically produce the sapphire we all love.
Because the Vortex mine is a hard-rock underground operation, there is very minimal surface disturbance. The entire above ground impact of the mine is confined to under five acres of land. That includes all wash plants, ponds, ore weathering, waste rocks, roads and equipment storage. In the mining world, that is tiny. We have already made an agreement with the Forest Service to use our waste rock as road fill to continue Mike's deal. This means we don't have to clear forest to create large waste dumps and prevents the need for additional gravel pits to mine for road fill. It's win-win for the environment. We also commit to never using any damaging chemicals in our mining process that would have a harmful impact. Our wash plant has a recycling water pond to minimize our impact on the nearby Yogo Creek. We will be pursuing various environment certifications so our clients can have confidence that Yogos are as environmentally friendly as possible. Because there is only one source for Yogos, and we know its entire history, we can also guarantee that all Yogos ever mined have been conflict free.
The Gem Gallery
Don has dreamed of owning the Yogo mine for most of his career. Now that his dream has become a reality, the mine will be his primary focus. He will still be actively involved at The Gem Gallery, but his time in the store will be limited. Jason Baide, Don's son, has worked his way up from sweeping floors to doing repair work and custom design work. For the past year Jason has been the store manager. He will be taking over many of Don's responsibilities at the store. Don will still be available for appointments on limited days during the mining season.
The Gem Gallery has been known for its Yogo collection for twenty-two years. We have prided ourselves on having one of the largest collections of Yogos in the world. With the mine closed, even we have started to feel the pressure of fewer stones being available. We have been very fortunate this past year to acquire two large collections that replenished our inventory. Even before purchasing the mine, we have more large stones now than we have had for many years. Now that we have the mine, we will expand our signature design line, use more Yogos in our curated collections from vendors and of course have even more loose Yogos to create with.
We will be having a Yogo Gala event to celebrate the reopening of the mine on September 15th, 5-7pm at The Gem Gallery. Come celebrate with us! There will be live music, catered food, Champagne, and more.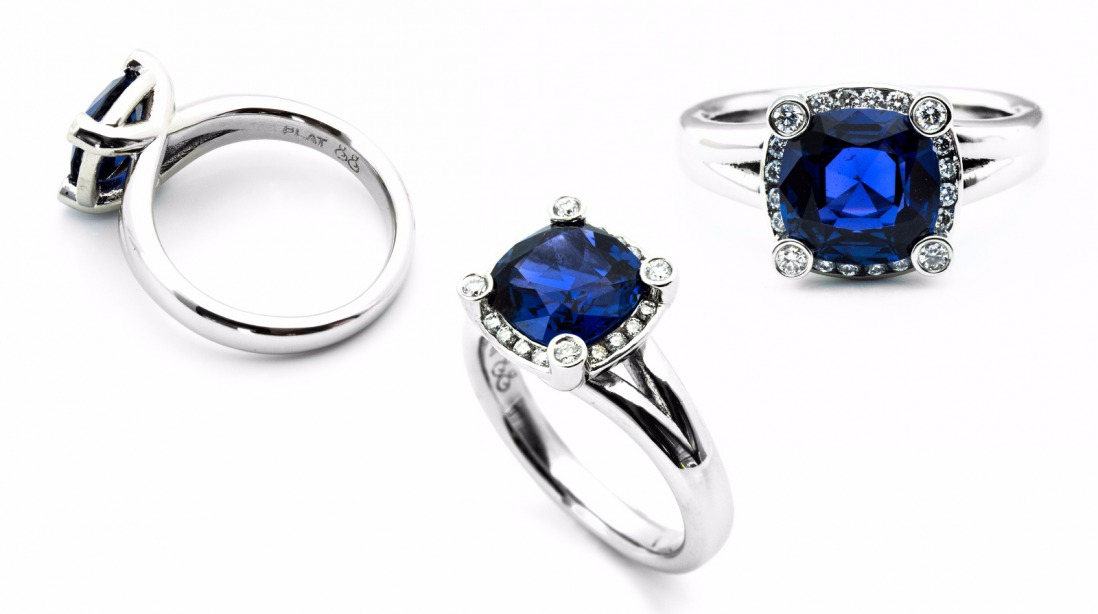 Future
Words are insufficient to say how over-the-moon excited we are. This will change the jewelry industry of Montana and beyond. Our goal is to provide a sustainable, stable supply of Yogos to the entire state. We will start small and continue to grow. In the meantime, for a taste of what's to come, stop by our store and check out our already large selection of Yogos. We look forward to keeping you up to date on the latest develops in the long, bright future of Yogo Sapphires.
More of What's New