Back to List
April's Cookbook
February 28, 2020
Cherry Crisp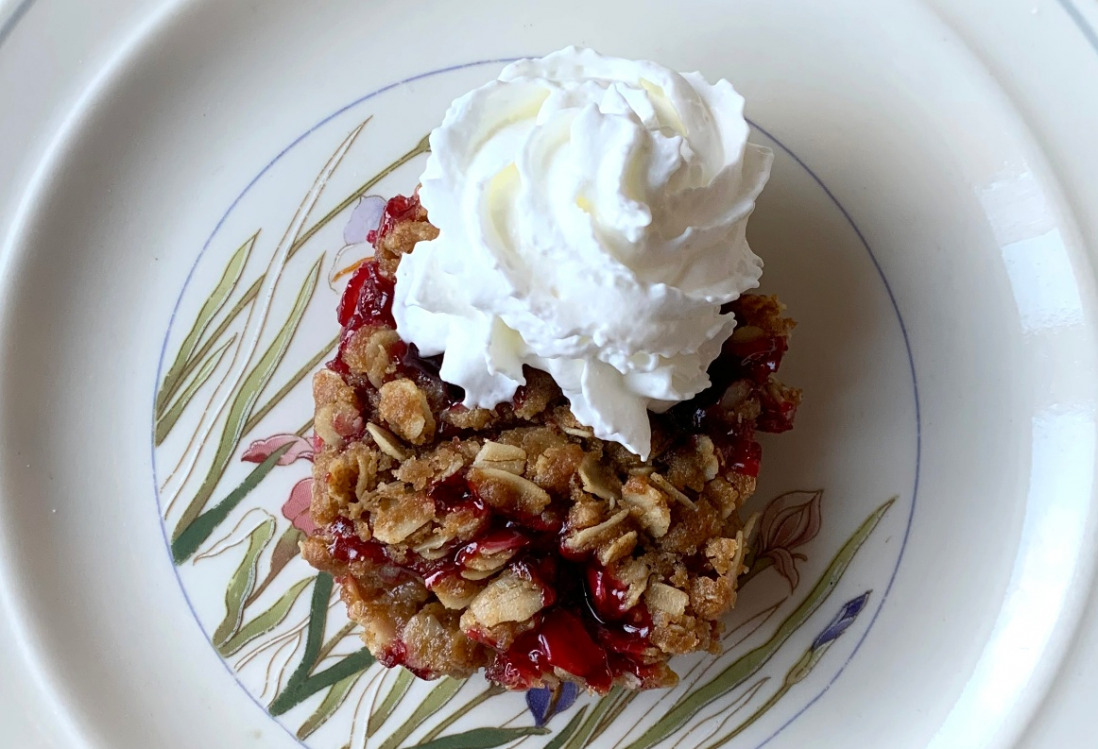 We are lucky to have our manager, April, for many reasons and one of them is that she is a phenomenal cook. On our birthdays she bakes our favorites, and she often surprises us with treats just because. Yeah we know, she's awesome.
This will be the first of a new series of blog posts were we will share April's favorite recipes! This one is special because she picked and pitted all the cherries from her own backyard. A true chef!
Cherry pie filling
4 cups tart cherries-pitted
3/4 cup sugar
1/2 tsp vanilla
Zest of 1/2 lemon
1 TBS lemon juice
2 TBS cornstarch
1 tsp Amaretto
Add all ingredients into sauce pan, bring mixture to a boil, simmer until thickened, about 5 minutes. Remove from heat and allow to cool while working on the crumble.
Crumble topping
1 cup rolled oats
1/2 cup flour
1/2 cup brown sugar
1/8 tsp salt
1/2 tsp cinnamon
1/2 cup butter- melted
Add all dry ingredients together, mix together with a fork, then stir in melted butter
Pour filling into 9x9 pan, top with crumble mixture. Bake at 350* for 30 minutes until top is crispy and filling is bubbling.
Let rest 5-10 minutes before serving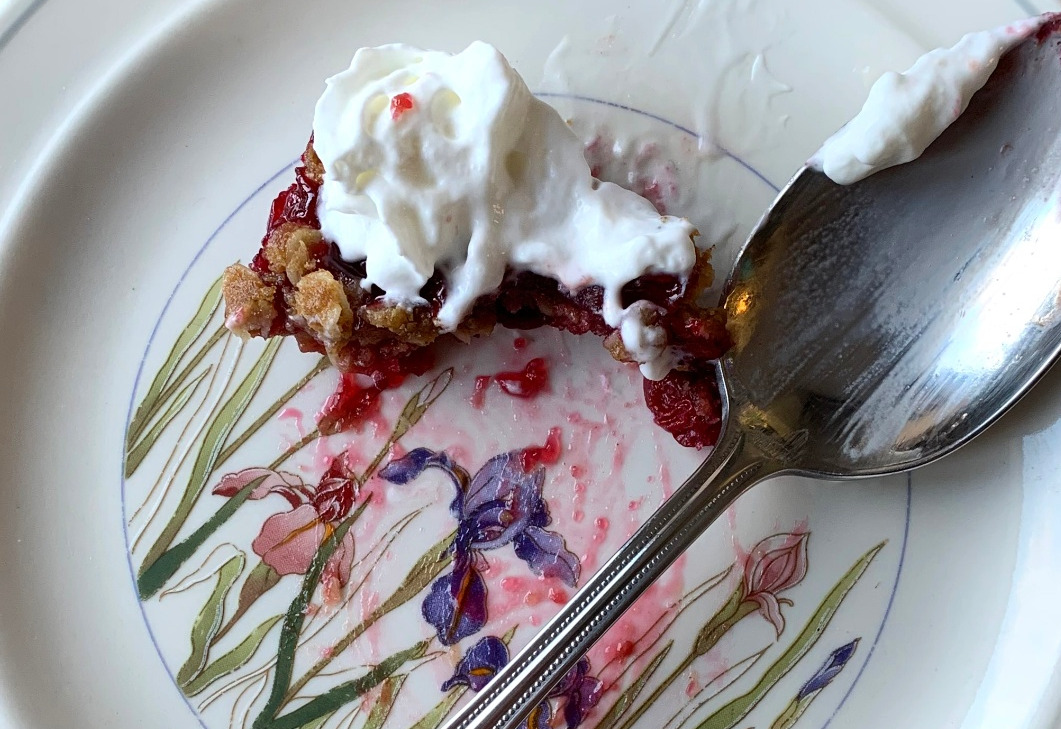 More of What's New